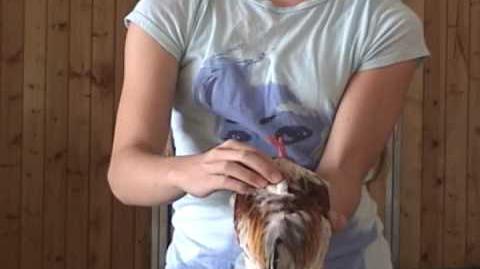 Showing a chicken is not only fun but profitable(eggs).
Showing chickens
Edit
1

Choose which birds to show according to class - sex, age and number of birds per entry.

2

Pick hens that have been laying regularly over the past few months if you want to enter a layer.

3

Check that layers have a soft, pliable abdomen, breastbone and pubic bone at least three fingers' width apart from each other, and a pubic bone two to three fingers wide.

4

Choose birds with lots of meat if you want to enter a meat bird; look at the length and width of the bird's breast and size of leg.

5

Vaccinate birds for fowl pox, and check with fair about the blood test for pullerum as you begin preparing for the show.

6

Check birds for lice and mites. This should be done on a regular basis as you are raising the birds.